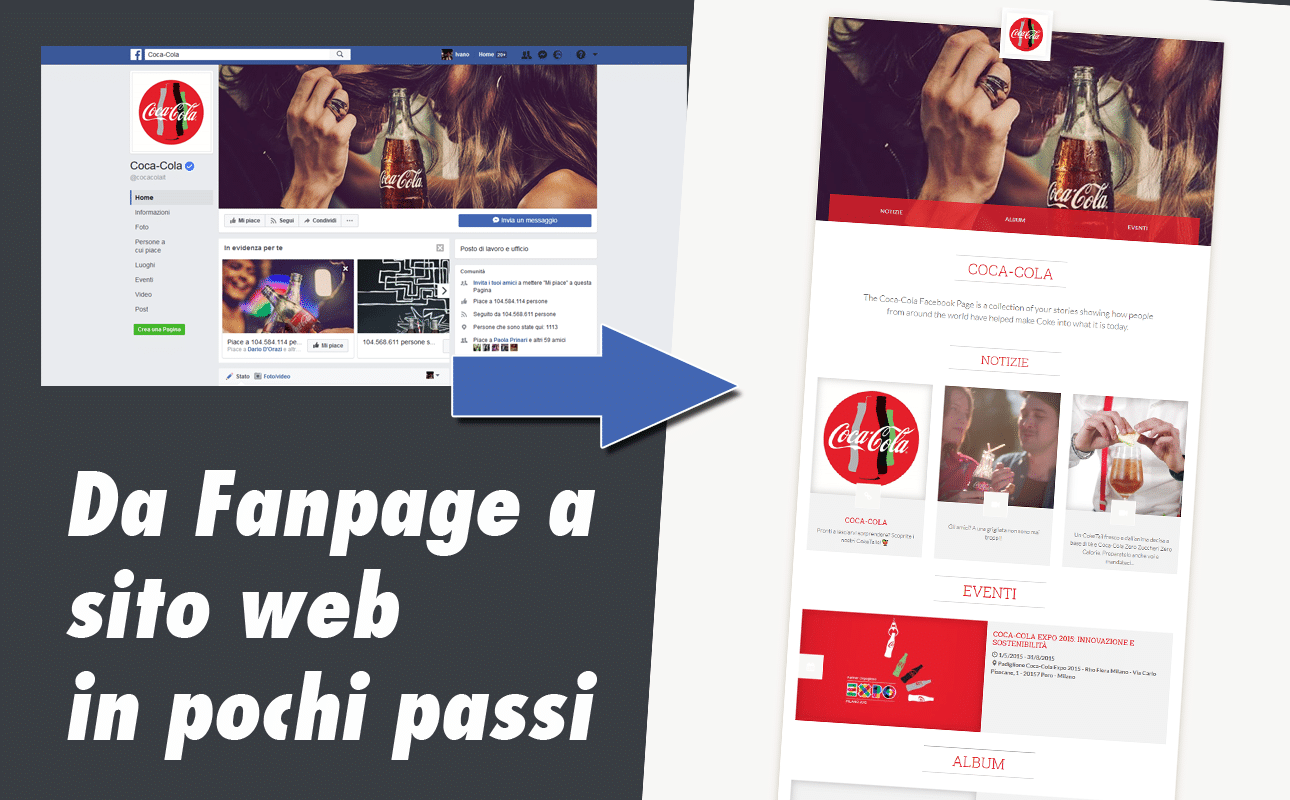 02 Jun

From facebook fanpage to website in one click
HOW TO HAVE A FREE WEBSITE
Through the use of our special software, it is possible in a few steps to create a website directly from your Facebook page. All vital data is imported, including the cover image, logo, contact information, all posts and all related events.
In practice, a real website is created, also compatible with mobile devices, which is updated frequently, thus ensuring the automatic publication of all our posts and news on our page.
the service is given free of charge, just answer a survey here: FREE COMPANY HELP SURVEY
and in a few hours, by indicating the address of your Facebook page, you can have your new website.
Many elements are also customizable, such as the logo, pages, and textual content.
For any questions or clarifications you can contact us on our official channels.