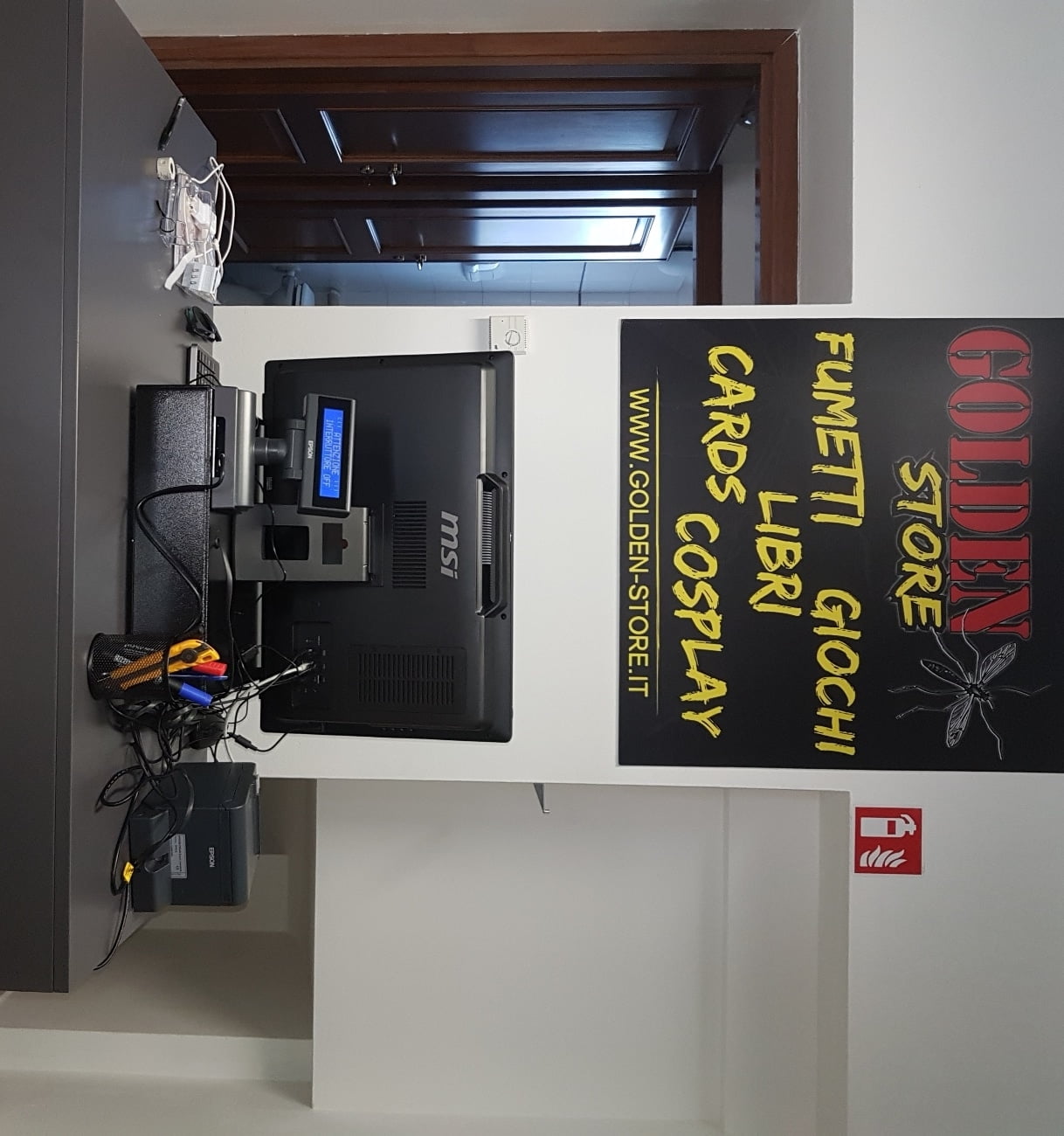 17 Feb

Design and installation of point of sale checkout with fiscal printer

For one of our customers who has recently inaugurated a new comic shop in the province of Bergamo, we have designed and implemented the complete computerization of his store. in particular, after a careful study and design developed together with the customer, we have provided the best combination of hardware and software components, obtaining a valid compromise between needs, functionality and set price. The POS system in question is a complete cash point made up of multiple components. Here in detail:
Pc Touch screen 23 ″ MSI All in one
Espson FP 81-II fiscal printer
Display Fiscal printer
Electric money drawer
Usb keypad cash
Wi-fi barcode reader
In addition to the supply of the individual pieces of hardware, a complete management software dedicated to comic shops was installed on the PC. All this is also integrated with a Wi-Fi barcode reader, which allows you to download / load items in the shop even from a distance (without necessarily being close to the cash point). The management software for comics is complete and allows the management of personal data, promotional items, series, subscriptions, reservations in advance, and many other functions typical of collectors / comic shops. An order / catalog synchronization system has also been integrated directly with some suppliers of the store, to save time and avoid errors in the billing / loading / inventory phases. At a later stage, the creation of a dedicated e-commerce site synchronized directly with the management system is foreseen in order to have a complete supplier - shopkeeper - buyer system able to satisfy the needs of fans of the sector.